Pick up right where you left off!
All litters entered into Litter Manager have been migrated to Pet Manager, including "closed" litters. You can find your "open" litters on the Pet Manager dashboard and can see current information about all of your pet parents immediately. You can also add more pet parents to litters who still had owners left to add.
Open Pet Manager and view your litters. The Litter Names will be shown on the left hand side of the table. If you have multiple open litters, you can filter the table by the litter name.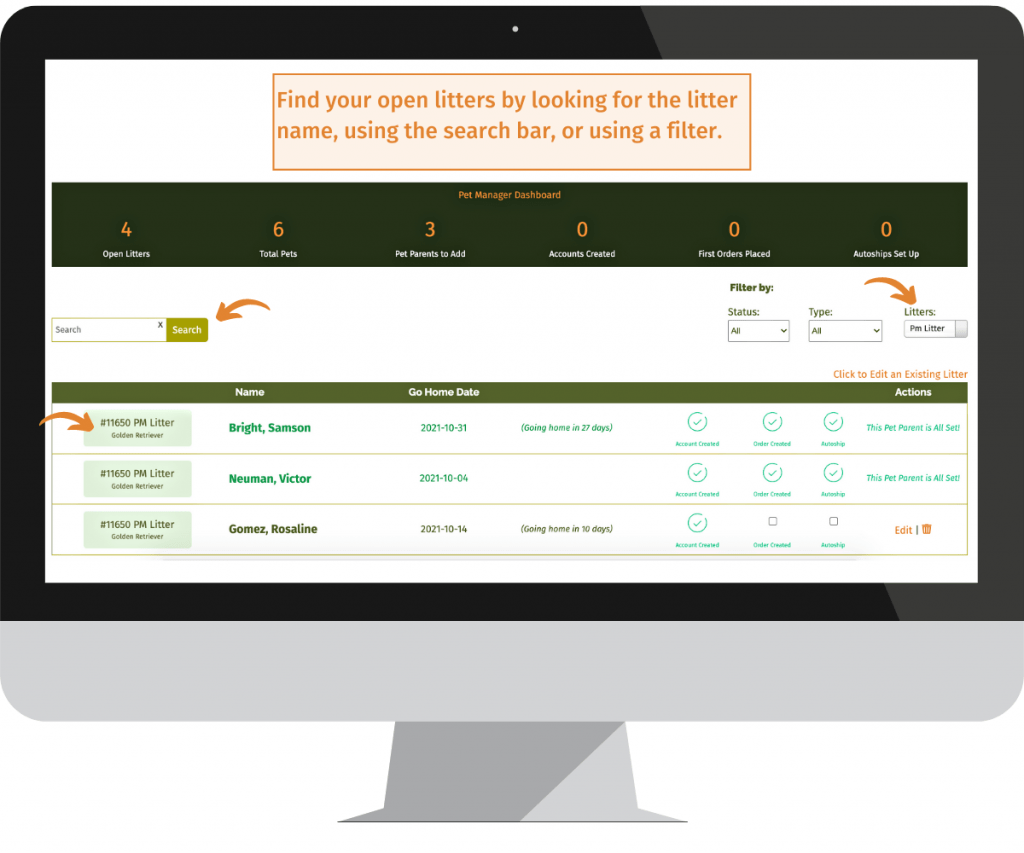 Your "owners" have been moved into Pet Manager as "New Pet Parents". Information, including their name, email address, phone number etc., can be viewed by clicking the "Edit" icon next to their name. See up-to-date information on whether they've created a TLC account, placed their first order or scheduled an order using Autoship. You begin receiving points and earning volume for referring your pet parent when they place their first order.