How Can I Encourage My referrals to Order?
We will provide you with nutrition information templates, print-outs, and social media posts that can all be shared with your referrals to help explain why TLC Pet Food is the right choice for their pet! You can send your referrals to your general Pet Pro Nutrition Link or your Feed by Breed Link to encourage them to order. 
We will help encourage them to order after their information has been added to your Pet Manager. We will provide email communications explaining what makes TLC a complete and balanced diet for their pet and remind them to place their order before their new pet arrives home! Because you have added their information to Pet Manager, they will also receive $5 off their order once they create an account and be automatically linked to you even if they do not use your link to order. 
What Do My referrals see when they use my Pet Pro Nutrition link?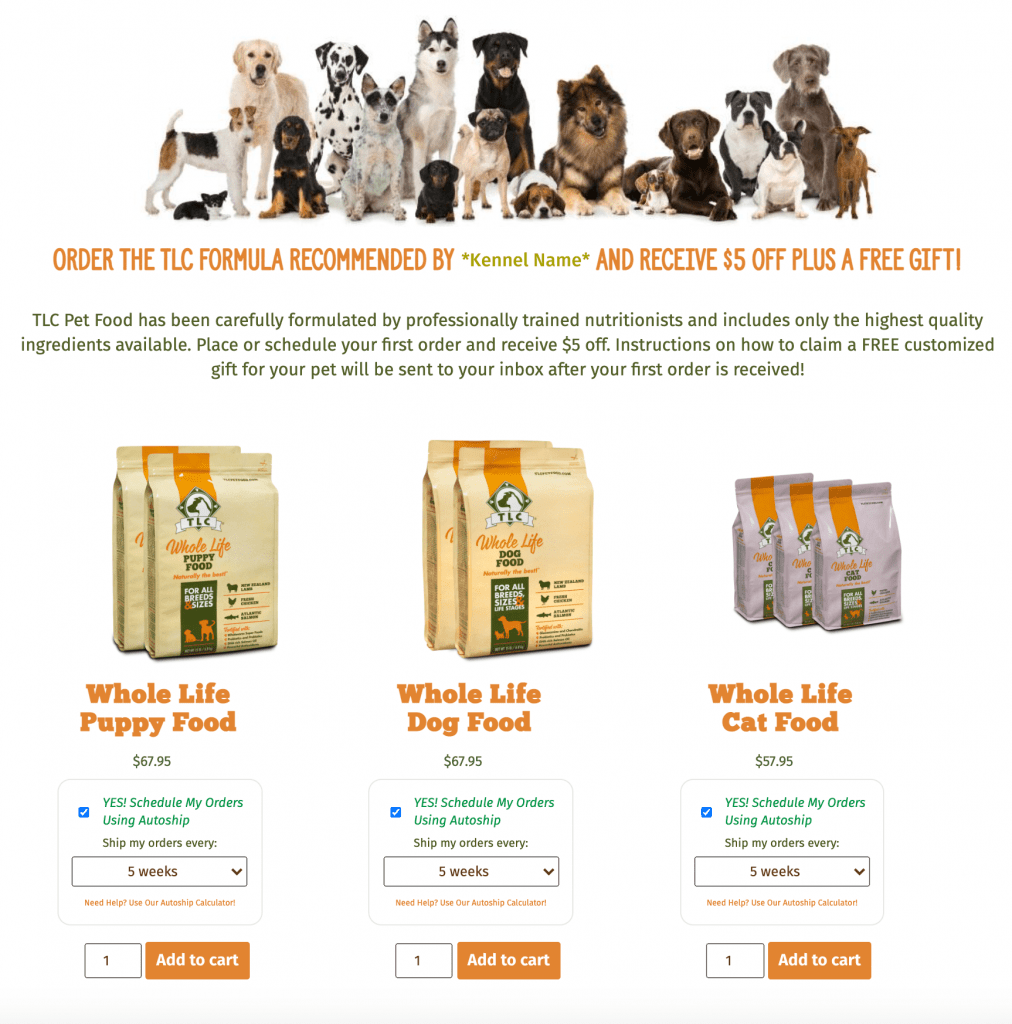 View your Pet Pro Nutrition Link by visiting "My Company" and clicking on the link displayed. 
What Do My referrals see when they use my Feed by Breed link?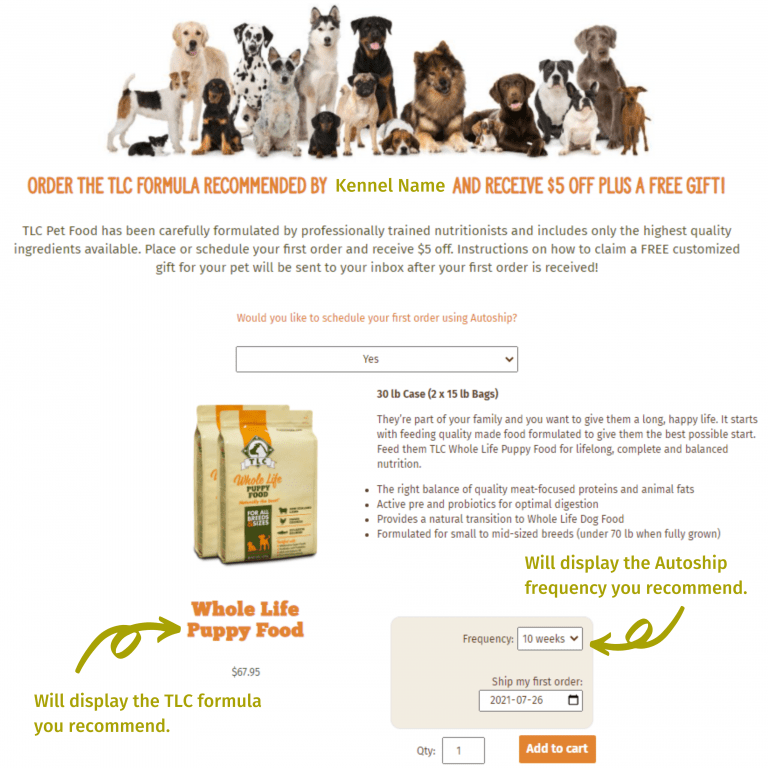 View your Feed by Breed link by visiting "Breed Profiles" and clicking on the email-link icon. 
I added a referral and they said they ordered but Pet Manager doesn't show they have ordered.
If one of your referrals has placed their order, but your Pet Manager is still showing that they have not ordered, you can confirm what email address they placed their order with. If they placed their order under an email address not included in their referral information, edit your entry to include the email address they have used. 
If this is not the issue, you can reach out to your Pet Pro Specialist, who will help correct any problems.
Getting permission to add my referrals to Pet Manager:
Please view our Terms of Use.